Team
Siyona Vikram
Podcaster, speaker and founder of Little-Wise Club
The foundation for my podcasts was based on the fact that almost no podcasts for children inform them of current global events and educate them beyond the information available in their textbooks.
My podcast "Little Mind Chats." focuses on "current affairs," "science," and "environment." The podcast also includes conversations with experts in different fields, motivating children to step out of the school curriculum and learn things that matter to them and the planet they live on.
Eco-Commandos Team at DFL
Daffoldils Foundation for Learning
Here are the Eco-Commandos who helped us run the club at Daffodils Foundation for learning with their proud Principal Dr Sujatha Girish.
Yesha Rawal, Teja Sai Skanda, R Srivatsa, Nayonika Reddy, Neeraj R, Saideep Kotian, Manish Raj, Sanika, Kumari Adishree, Pranav Singh Rathore, Ananthika Satyashree, Arya Mangal, Bhoomika Bennur, Srivardan S Kabadi, Siddhanth R, Vidhisha Dalwai, M Shuddhi
Eco-Commandos Team at DES
Daffodils English School Association
A proud group of Eco-Commandos who run the club at Daffodils English School for Little-WISE club.
They did a phenomenal job by welcoming and encouraging Eco-warriors at every step... with a smile!
Usman, Krithi Tummala, Sai Pranav Venkatesh, Antara Sriram, Sai Sabarish G, M Yuktha Bhoomika, Aadhya Uday, Dhrithi Sudarshan, Sunidhi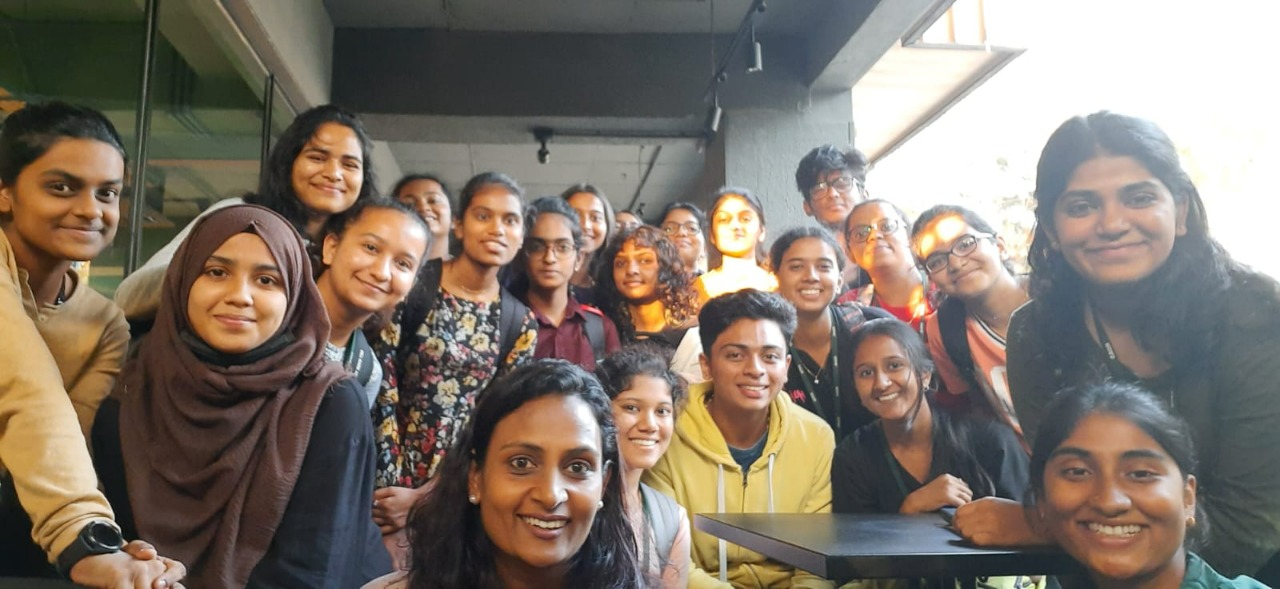 Eco-Commandos Team at Navkis
Navkis Education Centre
Navkis eco-commandos picked up and managed huge crowd and collected 350+ kgs of plastic contribution by managing the crowd with great efficiency.
Special thanks to Ms. Seema Gupta and her team for helping us during the collection drive.
Names of the Eco-Commandos:
T. Shravika, Sumaiya Hifza, Nuthana V., Praneetha D., Shravya V. K., Nibha Praveen Battepati, Anmol Chadha, Vaibhav, Romit, Nysa, Daksh C., Kunal Sharma K., Shreyas S. D., Pranav K. Das, Aarna Sarkar, Mayank T. S., Abheek Dutta
Names of Volunteers:
Jaideep Sai, Suhas H., B. S. Sachin, Rahul, Vinayak
Eco-Commandos Team at MVJ
MVJ International School
Kudos to the MVJ Eco-Commandos who set the bar high by approaching the neighbouring society to create awareness and worked tirelessly in successful completion of the drive at MVJ International School.
Special thanks to the Principal Mrs. Vamsheepriya Amar for her and her team's efforts.
We are the Eco-Commandos:
Aniketh, Shreekar, Kushaan, Jayanth, Komal, Harsha, Lohitha, Aanya, Nitya, Yathiswar